Only two weeks remain until the Silverlight Firestarter.
This week on SIlverlight TV, John and Scott Guthrie discuss the upcoming Silverlight Firestarter and what the folks watching it online and in person should expect to see and hear. The event kicks off with a keynote presented by Scott and the session agenda takes the audience on journey, showing how to develop business applications in Silverlight.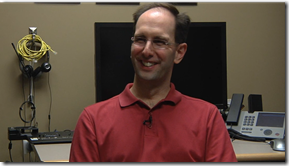 NOTE: In addition to the live schedule for the Firestarter, there will also be 20+ videos for viewing offline on Dec 2. Since we have so much great content coming, SIlverlight TV will now take a 2 week break due to the holiday and the Firestarter, and resume again on Dec 9th.
Relevant links:
Follow us on Twitter @SilverlightTV or on the web at http://silverlight.tv
Register now for the Silverlight Firestarter, Dec 2, 2010!