In this episode, Kenny Young of the Expression Blend team demonstrates how to make some compelling interactions using Expression Blend 4 for Silverlight 4. He demonstrates some great examples using the FluidMoveBehavior, FluidLayout, LayoutStates, Transition Effects, and sample data. Kenny then dives in and creates several of these interactions from scratch, showing exactly how easy it is to use Blend 4 to create rich Silverlight experiences.
Relevant links:
Follow us on Twitter @SilverlightTV or on the web at http://silverlight.tv/
at http://silverlight.tv/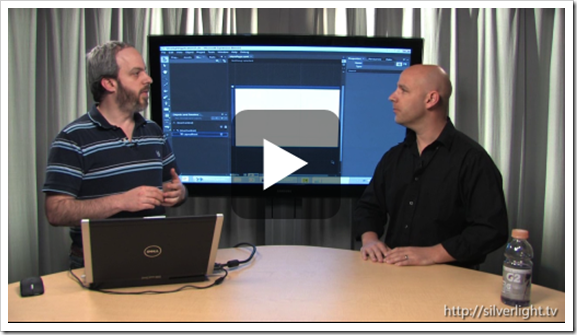 If you have not watched the previous episodes of Silverlight TV, you can catch them here.