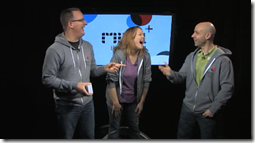 In the 2 weeks since we announced Open Source Fest at MIX11, we have had over 30 open source project leaders register to present their projects!  You can also hear more about it on Channel 9's countdown to MIX11.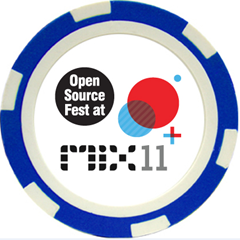 What? Open Source Fest
When? Monday, April 11th, 6pm to 9pm
Who? Open to all MIX11 attendees
Why? Because we love community!
Can I Still Register my Open Source project? Follow this link for instructions to register a project
What about Entertainment? Oh yeah! We've got Carl Franklin of DonNetRocks fame performing live and some other special "only in Vegas" entertainment scheduled to perform.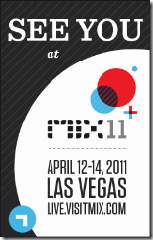 What's with the Poker Chips? it's Vegas baby! Each attendee gets some chips and can cast their vote with their favorite project. You can spread them around or give them all to one project … it's up to you how you spend them!
Do I have to register to come to open Source Fest? Only if you want to present an open source project. If you just want to enjoy the festivities, just bring yourself and and have fun!
Which projects and leaders will be there?
Here is a list of the open source projects and their representatives who have registered for Open Source Fest. All MIX11 attendees are invited to this evening event to socialize, eat & drink, enjoy some special entertainment, and vote for your favorite open source project(s).
Special thanks … go out to the Silverlight team and the MIX11 team for sponsoring this event
* NOTE: Microsoft lead OSS projects are eligible for display, but not to win prizes.