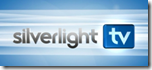 The latest episode of Silverlight TV is now available on Channel 9! In this episode, Silverlight MVP Laurent Bugnion of IdentityMine appears on the show to discuss using MVVM with Silverlight. Laurent and John discuss their experiences with MVVM and how Laurent's experiences inspired him to create his MVVM Light Toolkit. If you have been meaning to get into MVVM or you feel a bit overwhelmed by it all, definitely watch this episode and check out the MVVM Light Toolkit.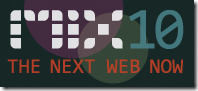 Laurent has a great session lined up for MIX too on his MVVM Light Toolkit. Make sure you catch it!
Links for this episode:
You can see the episode online by clicking this link or clicking the mage below: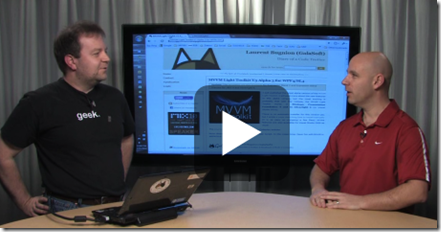 Follow @SilverlightTV on Twitter for the latest updates.
Silverlight TV is once again unscripted and shot in 1 take. Don't miss this one!
If you have not watched the previous episodes of Silverlight TV, you can catch them here.