Just prior to MIX10, Nikhil Kothari appears on the show to demonstrate some of the key advantages around validation when using WCF RIA Services. He demonstrates how to use a Domain Service to expose your domain model and how to create a custom service method to further filter your data server side. Nikhil also shows how the Domain Services generates validation rules using the database attributes such as required fields or maximum string lengths. Other topics Nikhil covers:
Domain service generated services and validation
Custom service methods
Adding your own validation attributes
Creating custom validation methods for server and client
Creating cross property validation in an entity
Creating server only validation that may be called asynchronously from the client
Showing validation errors to the user
Relevant links:
You can see the episode online by clicking this link or clicking the mage below: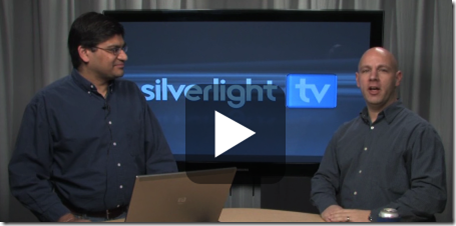 If you have not watched the previous episodes of Silverlight TV, you can catch them here.