The May 2006 issue of MSDN Magazine is now posted online. My latest Data Points column dives into some of the new XML features in SQL Server 2005 including typed columns and schema collections. I also discussed the TRY/CATCH exception handing features and DDL triggers (which can access event data in an XML format).
You can read the article online here.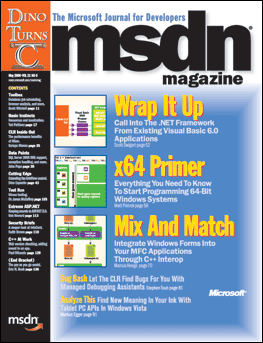 In the upcoming issues I'll be discussing several of SQL Server Reporting Services 2005's features.