I've created a permanent home for the latest updates for Sticky. Please go here to stay updated on the latest versions, enhancements, and how to's for Sticky.
To download the latest update go directly to the download section.
The latest update includes some bug fixes and added a few enhancements in the latest version: 1.0.50605. Here are the highlights:
Choose your Sticky color in the Settings
Numbers are formatted
Better error handling for invalid data
Minor graphical fixes
The Settings page let's you choose the color of the Sticky note and shows the version number.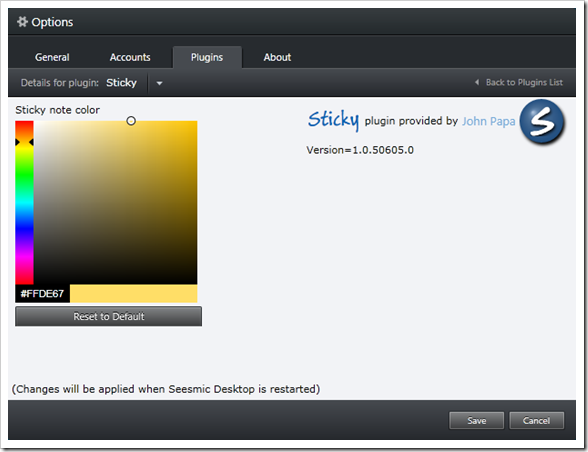 So instead of using the default yellow, you could use a shade of orange.
You can always revert back to the default yellow using the "Reset to Default" button on the Settings page.