October 12th is the big day. That's the date for the Windows Phone 7 Developer Launch events and the MSDN Simulcast event you can sign up for, that'll be a full day of training on writing Windows Phone apps.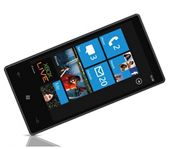 In the US, there are also a lot of live in-person Free Events to learn Windows Phone 7 Development listed at http://www.msdnevents.com/wp7devlaunch. I encourage you to register now as they are filling up fast.
Not excited enough? Well, Scott Hanselman has worked some magic so 2 of you have a chance to win a free Windows Phone (US only)with little effort on your part! Seriously!
Scott has all the legal rules and details on his blog, so go check them out for you chance to win!