In this video, John meets with Deepesh Mohnani from the WCF RIA Services team. Deepesh demonstrates how to expose various endpoints from WCF RIA Services. This is a great explanation and walk through of how to open RIA Services domain services to clients, including:
Silverlight clients (of course)
Creating an OData endpoint and showing how Excel can use it
Creating a SOAP endpoint to a domain service and using it from a Windows Phone 7 application
Creating a JSON endpoint and having an AJAX application talk to it
Relevant links:
Follow us on Twitter @SilverlightTV or on the web at http://silverlight.tv/
You can see the episode online by clicking here: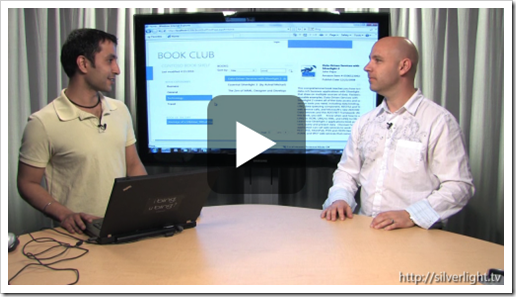 If you have not watched the previous episodes of Silverlight TV, you can catch them here.