I can't believe I missed this before, but there is a toggle button (F4) in Blend that simply make the sidebar windows collapse or expand. This is very cool when you are doing a presentation and the screen resolution is so tiny that the audience cannot see what you are doing with the other windows in the way. For example, the following Blend screenshot shows the Interaction and Properties windows cluttering up the screen so my designer and XAML is hard to see.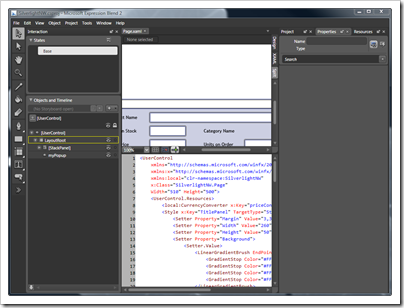 But once I hit F4 it clears the way.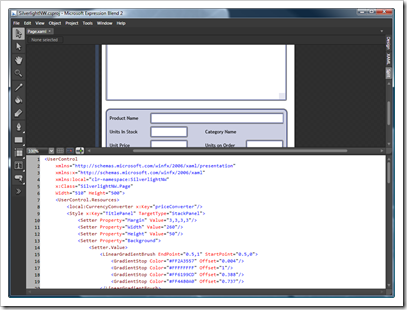 And hit F4 again and the windows are back.
Yes, very simple … and you might already know this. I admit, this is one of those essential keystrokes I just missed.