A Swede, and Italian/American, and a … Ward Bell walk into a bar …
OK, so I don't exactly know what Ward Bell is (besides a great friend and brilliant colleague). And what's he doing walking into a bar with a Swede? And how did they do that since Ward lives in San Francisco, CA and Hans Fjällemark lives in Sweden? And why did they invite me, the Italian/American, since I don't drink? They went to the bar to share code ideas, of course!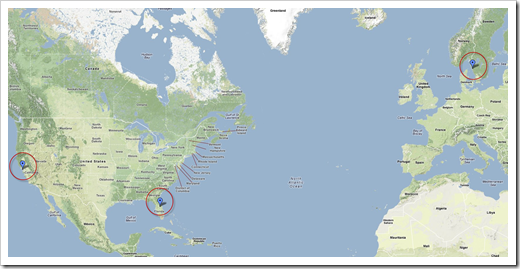 I've always enjoyed working on side projects with friends so I could share ideas and bounce crazy ones off each other. The ultimate result is better code and a lot of fun. Ward and I have been friends for years and we often chat over the 3 hour time different from Florida to California via Skype while working out different patterns for building apps. One project Ward was instrumental in helping me work through was how I use a service locator (aka my ServiceProvider) for MVVM with XAML.
Hans is a new friend who I ran into on Twitter. he lives in Sweden, but thanks to Skype the 8 hour time difference is not a problem.  I wanted a designer to help with my JsRender course's demo layout and he was willing to help out (did a great job too). Together we came up with a nice layout for showing demos and key code concepts. What really helped is that Hans is a good designer and a good developer. Later, Hans and I worked out a bunch of small open source projects, one of which is the recently released toastr on github.
My point here is that all 3 of us have greatly benefited not only by creating better code, but also by motivating each other. Motivation is key so side projects don't get left hanging (at least for me). And I find it directly helps me to build patterns that I can apply to my day job.
So how does this work? We use a few tools … Skype for IM and screen share, DropBox for instant sharing of ideas, and github for a a private repository and source control.
I highly recommend giving this type of collaboration a try. Find somebody that you know or who is on twitter, regardless if they are down the hall or on the other side of the world. With tools like Skype, DropBox and github there is no reason not to. And who knows, you might meet some great people like Hans and Ward