In this video, Adam Kinney explains what the PathListBox is and why it is so compelling. Then, he demonstrates several ways of using it in creative examples. The PathListBox is one of the newest features available in Expression Blend and Silverlight 4. It redefines how users look at lists of data as it breaks the mold of a list "box" and opens the possibilities to use any shape or path. Don't miss this episode and be sure to download Adam's sample code.
Relevant links:
Follow us on Twitter @SilverlightTV or on the web at http://silverlight.tv/
You can see the episode online by clicking here: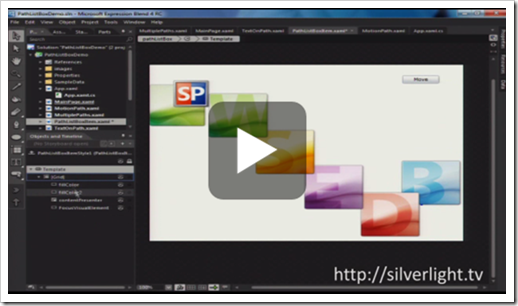 Don't miss the next episode on Thursday May 13th...Exposing SOAP, JSON, and OData Endpoints to RIA Services.
If you have not watched the previous episodes of Silverlight TV, you can catch them here.