In the first of 2 navigation videos we filmed for Silverlight TV, David Poll joins John Papa to demonstrate how the Silverlight navigation API can be used to solve common navigational structures. David explains how navigation works with Silverlight, how it integrates with the Silverlight templates, and demonstrates how you can expand on its features using custom content loaders.
Relevant links: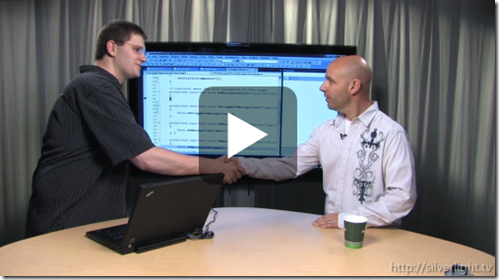 Follow us on Twitter @SilverlightTV or on the web at http://silverlight.tv/
Registration for PDC10 is now open, and space is limited – don't miss this opportunity to experience the PDC in Redmond. Join the PDC email newsletter for the latest information about PDC10.
If you have not watched the previous episodes of Silverlight TV, you can catch them here.