In the second of two navigation videos we filmed for Silverlight TV, Karl Shifflett joins John Papa to demonstrate how he made some simple extensions to the navigation API in Silverlight in order to solve very common business problems. Karl demonstrates how to navigate away from a screen and leave markers indicating that the screen is still active even though it is hidden. He also demonstrates how to manage state while navigating between different pages.

This episode is jam packed with a ton of great navigation strategies and tips that you won't want to miss.

Relevant links: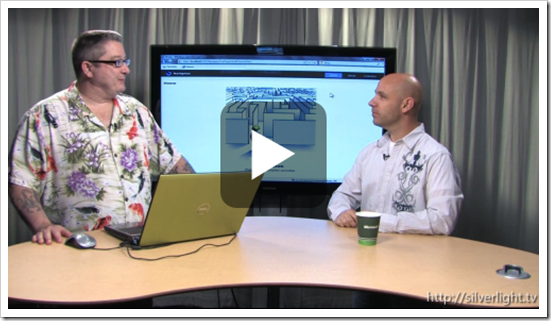 Follow us on Twitter @SilverlightTV or on the web at http://silverlight.tv
Registration for PDC10 is now open, and space is limited – don't miss this opportunity to experience the PDC in Redmond. Join the PDC email newsletter for the latest information about PDC10.
If you have not watched the previous episodes of Silverlight TV, you can catch them here.