At MIX10 this week it was announced that you can develop Windows Phone 7 apps using Silverlight! In this episode, Mike Harsh comes back to Silverlight TV to show John how easy it is to develop a real world application for Windows Phone 7 Series (WP7) using Silverlight.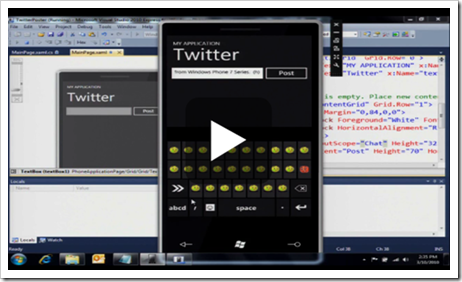 Within minutes, Mike has developed and started running a functional WP7 twitter application that makes cross domain calls. He demonstrates how to design the interface using the designer and tools in Visual Studio 2010 Express for Windows Phone, and writes the event handlers to hook into a Twitter API. The key point of this demo is how easy it is to develop for WP7 with Silverlight.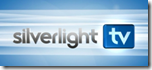 You can find the source code and other useful resources from these links:
You can also check out the 60+ page whitepaper that covers the full feature list of all the new features in Silverlight 4 online (or you can download it here ).
Follow us on Twitter @SilverlightTV or learn more about Silverlight with the new Silverlight Training Course on Channel 9.
You can see the episode online by clicking this link or clicking the mage below:
Follow @SilverlightTV on Twitter for the latest updates.
Silverlight TV is once again unscripted and shot in 1 take. Don't miss this one!
If you have not watched the previous episodes of Silverlight TV, you can catch them here.