In this episode, John talks with Jeff Handley about how the community's feedback really helped shape some features in WCF RIA Services. Jeff is very active in the community and has a wealth of knowledge about WCF RIA Services.
Relevant links:
You can see the episode online by clicking this link or clicking the mage below: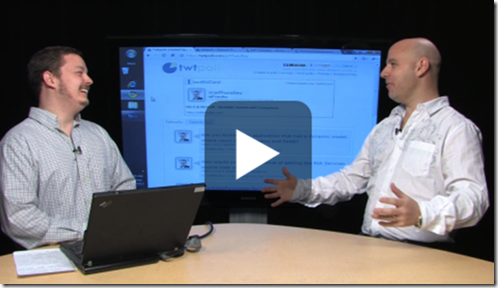 NOTE: We recorded this before MIX and the "next release" Jeff was referring to was our MIX10 Release Candidate.
If you have not watched the previous episodes of Silverlight TV, you can catch them here.