Live from the official launch event for Silverlight 4, John talks with a panel of guests who build applications using Silverlight. Franck Jeannin of Ormetis, Ward Bell of IdeaBlade, and Dave Wolf of Cynergy Systems discuss both what they showed in the keynote at DevConnections and their experiences with Silverlight. This is a great discussion of their perspectives on Silverlight and the competitive landscape with Flash and HTML 5 for their respective companies.
All 3 of these guests presented during the Silverlight 4 launch keynote alongside Scott Guthrie, so be sure to check out their presentations from this link.
Relevant links:
You can see the episode online by clicking this link or clicking the mage below: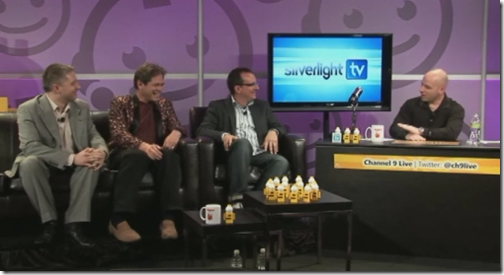 If you have not watched the previous episodes of Silverlight TV, you can catch them here.