John grabs a few minutes with Dave Wolf of Cynergy to talk about the eBay Simple Lister application, one of the first publicly available Silverlight 4 out of browser applications. Dave discusses the process of how designing and developing the Silverlight 4 application was simplified using SketchFlow, Blend, and Visual Studio tools. The application is pretty slick, and you can check it out now !
Relevant links:
Follow us on Twitter @SilverlightTV or on the web at http://silverlight.tv
You can see the episode online by clicking the image below: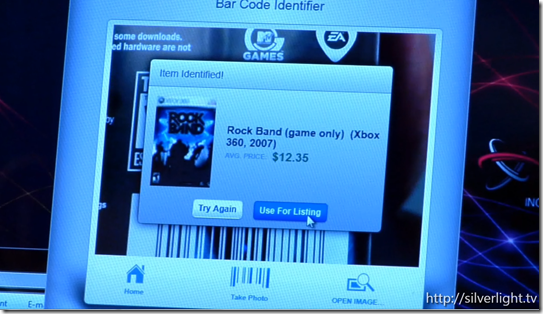 Don't miss the next episode on Tuesday May 11th ... Silverlight TV 25: Creating a PathListBox
If you have not watched the previous episodes of Silverlight TV, you can catch them here.