This week on Silverlight TV, John introduces a brand-new Silverlight Training Series first announced at the Silverlight Firestarter. Created by John Papa and Silverlight MVPs Corey Schuman and Dan Wahlin, this eleven lab series includes hands-on labs and video walk-throughs by Corey and Dan, as well as:
Lab source code in both VB and C#
Step by step lab documents
Offline kit containing all 11 labs, lab documents, source code, and links to videos
Videos with Dan, Corey, and John walking through the labs and offering tips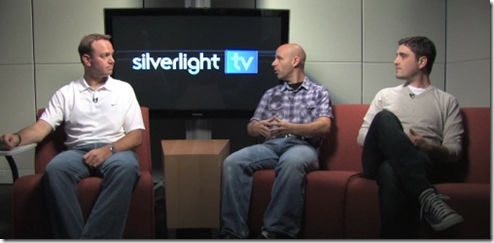 Relevant links:
Follow us on Twitter @SilverlightTV or on the web at http://silverlight.tv
Firestarter Labs
This Silverlight 4 Firestarter Training course was created to enable fast adoption of Silverlight for line of business applications. All the labs are very practical oriented and provides a real-world samples used in Silverlight Line of Business (LOB) applications.
The course is built from 11 modules. Each module has 1 lab and 1 or more videos. You can either get them all in our offline package or check them out individually below:

Level 100: Getting Started
Level 200: Ready for More
Level 300: Take me Further