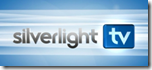 The latest episode of Silverlight TV is now available on Channel 9! In episode 8 John scores a cool interview with one of the developers responsible for the Silverlight client for Facebook application. This application made a big splash at the PDC 09 keynote, and another when it was released on www.silverlight.net at this link here. Rajendra Vishnumurty demonstrates some of the key features of the application and jumps right into the code for several areas. Be sure not to miss this inside look at the Silverlight client for Facebook.
You can see the episode online by clicking this link or clicking the mage below: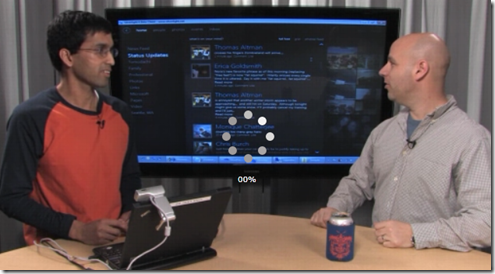 Follow @SilverlightTV on Twitter for the latest updates.
Microsoft Silverlight Client for Facebook
This application brings together the many compelling platform capabilities of Silverlight 4 into a rich out-of-browser application in the familiar context of Facebook. Enjoy the photos, feeds, events, friends' walls, and inbox mail from your Facebook account in a visually stunning and user-friendly environment.
Key Features Demonstrated:
Out-of-browser support

Hosting HTML content interactively

Local Device access (webcam)

Rich-Text control

Embedding alternative media content (i.e., YouTube)

Desktop notifications

COM integration (with Outlook) on the Windows platform

Right-click

Drag-n-drop

Window control

Animations
Silverlight TV is once again unscripted and shot in 1 take. Don't miss this one!
If you have not watched the previous episodes of Silverlight TV, you can catch them here.