Scott Guthrie was kind enough to join the Channel 9 Live crew for an discussion of everything Silverlight immediately following his Silverlight 4 launch keynote. You can check out the recorded video right on Channel 9. Scott does a great job fielding the questions from the audience and from Twitter.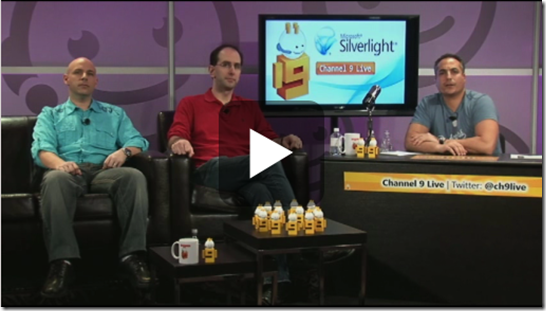 Charles Torre is a great moderator … he asks some great questions in addition to the flurry that came in from Twitter. I love when he asks Scott how we can release Silverlight versions at such a fast pace. That's when Scott started discussing the "triads" on the Silverlight teams that handle the planning.
Questions range from the set top box plans to Blend to MVVM to ribbon controls to out of browser to the toolkit and much more. Be sure to check this out!
I even got a plug in for Silverlight TV :-)