It has been said that if you know Silverlight then you are already a Windows Phone 7 developer. Jesse Liberty joins John Papa this week on Silverlight TV to explore that statement and demonstrate the side-by-side creation of both a Silverlight application and a Windows Phone application.
Watch as Jesse cracks open Visual Studio 2010 and creates two similar applications: one for Silverlight and one for Windows Phone 7. He does this all from scratch so you get to see every step along the way.
Relevant links: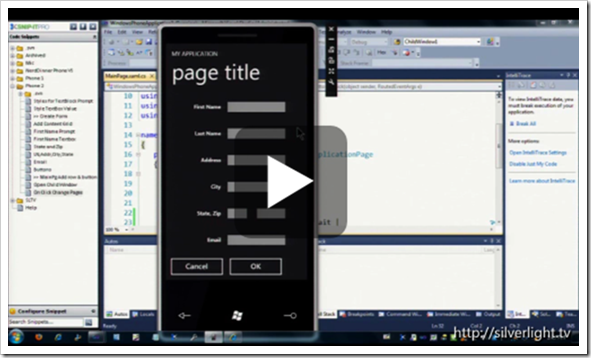 Follow us on Twitter @SilverlightTV or on the web at http://silverlight.tv
Registration for PDC10 is now open, and space is limited – don't miss this opportunity to experience the PDC in Redmond. Join the PDC email newsletter for the latest information about PDC10.
If you have not watched the previous episodes of Silverlight TV, you can catch them here.