Being that I've just set the Silverlight TV schedule for August and parts of September 2010 I wanted to share it with everyone. We have some great guests who have some awesome content in the lineup over the next month. Check this out!
8/12/2010 – You are already a WP7 Developer - Jesse Liberty (just aired yesterday)

8/19/2010 – Top Tips for WCF RIA Services – Dinesh Kulkarni

8/26/2010 – Announcing New Silverlight Themes – Tsitsi Gora

9/02/2010 – Animations and States– John Stockton

9/09/2010 – Top 4 Questions From the RIA Services Forums – Deepesh Mohnani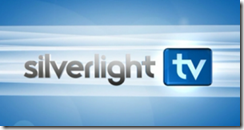 Beyond these we have even more with shows on debugging, profiling, panels, SketchFlow, WP7, Deep dive on behaviors, MVVM, and much more!
Thanks for watching and making Silverlight TV the #1 Silverlight show!